All your management and leadership learning in one place.
Earn CPD and professional certificates
Leading research-based content
Virtual masterclasses with experienced practitioners
Welcome to the trusted place where healthcare professionals, at all seniorities, come to develop and refine their management and leadership knowledge, skills and behaviours.
The programme benefits you personally and professionally by giving you the tools and solutions to tackle real challenges in the work place and will help you develop your confidence and abilities. For example; you will learn how to build and lead teams effectively, how to manage your stress, how to resolve conflicts, how to coach others and how your actions positively and negatively affect yourself and colleagues. You will be awarded globally accredited CPD credits as soon as you complete courses.
The skills you will learn straight away are essential regardless of your job role or experience. It's never too early or too late to start developing or enhancing your "human skills".  Our current learners are; medical students, junior doctors, practice principles, hospital CEOs and senior consultants from around the world.
It's 100% online -You never need to worry about missing a session or travelling to a venue. Save time, money and energy. Your time is important, so all learning is accredited and mapped to the management and leadership requirements of the U.K's Medical Royal Colleges to guarantee focus and relevance.
Welcome from the founders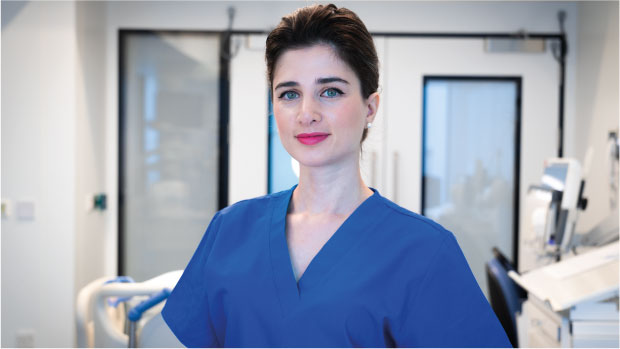 As healthcare professionals ourselves, we know it's hard to find the right training programme that's also fairly priced, understands our unique requirements, helps with appraisals, provides accredited CPD certificates and supports development. We therefore created what we needed ourselves; The Medical Leader Programme is all inclusive and features the world's leading management and leadership content on a stunning, "Netflix style" platform:
No deadlines or set intake dates
Learn at your own pace
Full control of your subscription
Learn with the reassurance that the course is fully CPD certified and accredited to U.K and Global standards.
Join today and get immediate access to our user-friendly platform called Percipio and download the "Skillsoft Percipio" app for learning on the go. 
All programme content, with learning outcomes, is available on this website for you to view now. We are always here to speak with you directly too if you have questions.

Explore our content
 Enjoyable, relatable and convenient learning. Join our community of healthcare leaders today!
100% online
Built specifically for remote learning - no study leave or time off work required.
Here when you need it
Use the platform to solve problems when they arise. The themes in the course can be accessed at any time, in any order.
Learn using any device
Whether mobile, tablet, laptop or desktop computer.
Learn your way
You can watch, read or listen to the content.
Our award-winning online programme helps you tackle real "shop- floor" challenges by learning from current, relatable practitioners supported by the world's most trusted management and leadership content. Gain recognised CPD credits instantly.
30 CPD credits 
Certified by the FMLM and CPD Certification Service and can be completed as quickly as you wish.
Aligned to the U.K's Medical Royal Colleges
Our content is produced and mapped in this way to guarantee focus and relevance.
Highest quality course content
Our prestigious content is created in partnership with MIT Sloan Management Review.
Always up to date and at the cutting edge
New virtual masterclasses are added each month for you to watch anytime. They feature leading practitioners. 
Enrol now for instant access at just £78 per month.
No tie-ins – you can easily cancel your subscription at any time*
This course is eligible for the NHS study budget.
*We are health professionals ourselves so understand the importance of this.
What people say about the programme...
The medical leader program which involves the videos, interviews and presentations are a excellent way to have a insight and real life scenario in how to manage the many but very import challenges that you will face someday as a medical doctor and leader. I'm very delighted to have the opportunity to further develop my management and leader skills.
Hamid
Very resourceful platform
Great platform for training in management and leadership. Amazing content!
Ricardo Nogueira Marques
Great experience altogether!

Very interesting courses made available as well as many resources! Staff is very helpful and replies very quickly! Delighted
Rachel
Excellent. Highly recommended

I have been on different leadership courses over the past 15 years. This is by far the most complete leadership and management course that I have completed. There are modules for all the key components of how to become an excellent leader. Insights from established leaders provides credibility to the information source. Looking forward to further modules from Generation Leader.
Amit Kaura
Great Platform!!

I have just not long started my management and leadership role as a Nurse in Charge in an Intensive Care Unit and this platform has definitely helped my development, with very up-to-date and extremely interesting content adjusted to all levels of experience.
Great platform for training in management and leadership.
Joana Ferraria
Watch our free masterclass:
How to break bad news
As healthcare professionals, breaking bad news is part of our role. In this masterclass gain valuable insights from Dr Adrian Steele on tackling this important discipline.
Free Masterclass - How to break bad news